The PLDD...
The Port Ludlow Drainage District (PLDD) is a Jefferson County Public Utility District that is tasked with resolving storm water drainage problems on common property within the North Bay area of Port Ludlow (see map). Commissioners are elected by the members of the district.
Announcements, Notices, Current News
If you're looking for the 2015 budget which was approved on November 25, 2014, please see the minutes.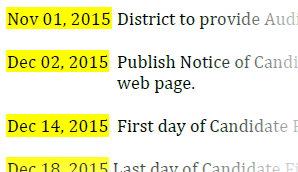 View the 2015-2016 schedule of election events - download PDF
Two Projects...
There remain only two projects to be completed, Cascade Lane and Trader Lane. Both of these projects have been approved by the North Bay homeowners, construction contracts will be advertised and awarded in the early spring of 2015. All future projects will be presented to the homeowners prior to undertaking. At present the floodwater collection system is in good condition.
Looking for Info?
Looking for the Minutes or Resolutions? Look under "About PLDD" or click here.
Documents such as the drainage plan approval requirements and small works roster application are also on the page for Minutes & Docs.
Founding documents are under History.
See Projects for information on district activity and for project-specific documents & photos.